THE REED RELAY MANUFACTURERS.
Pickering Electronics Ltd.
Leaders in the high-end reed relay market through innovative product design. Over 50 Years of designing, manufacturing and distributing high-quality Reed Relays for Instrumentation and Automatic Test Equipment (ATE), High voltage switching, Low thermal EMF, Direct drive from CMOS, RF switching and other specialist applications.
Reed Relays are available in Surface Mount (SMD), Single-in-Line (SIL/SIP), Dual-in-Line (DIL/DIP) and many other popular package styles. Pickering Reed Relays can be purchased direct or via our Agents/Distributors.
Please note that due to COVID-19/global supply chain shortages, our lead times have been extended. Please contact us for a quote. ​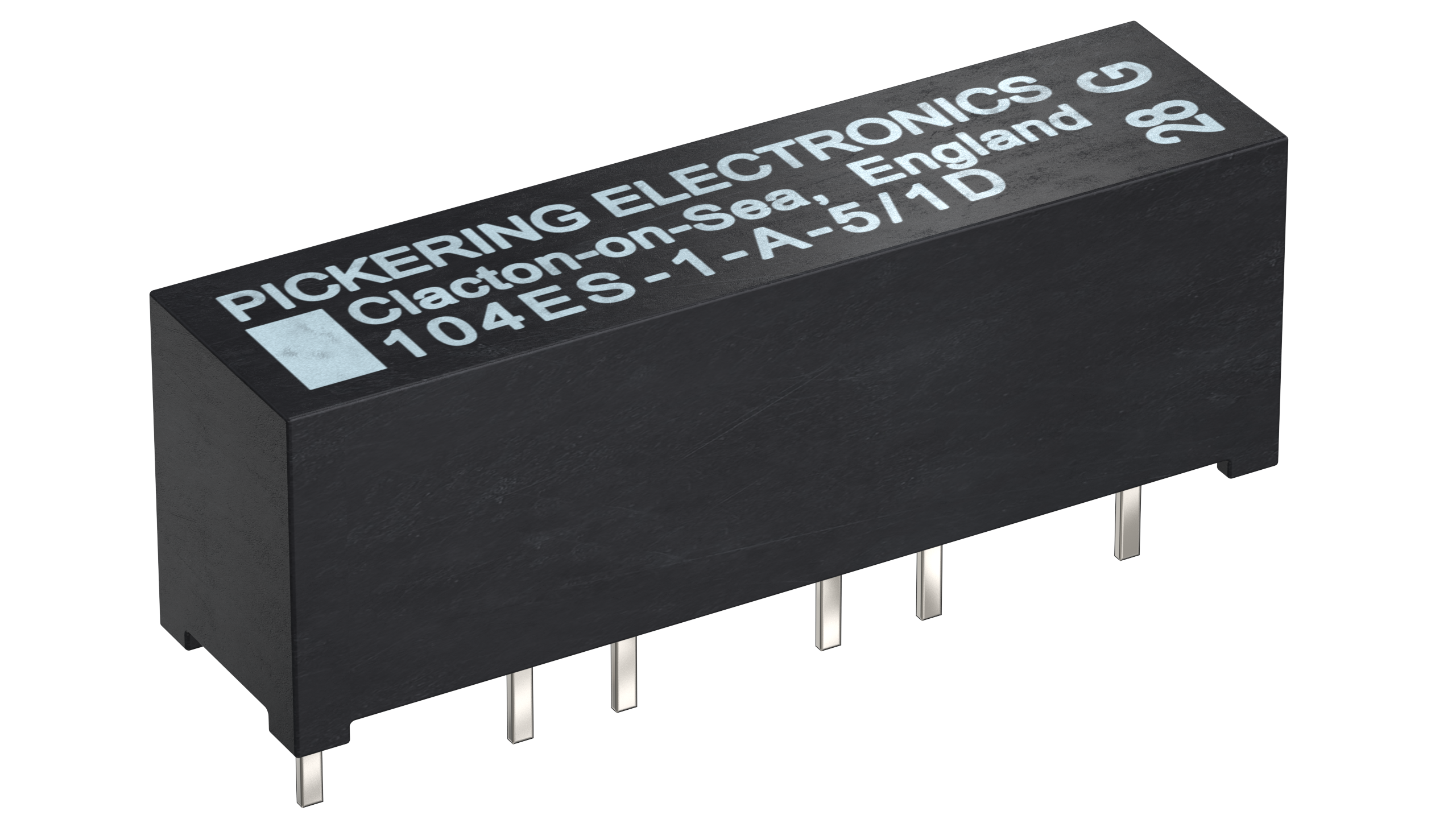 These small reed relays now feature an optional electrostatic shield between the switch and the coil; helping minimize noise between the coil drive and high-voltage circuits. The relays are ideal for mixed-signal testing and transformer or cable testing.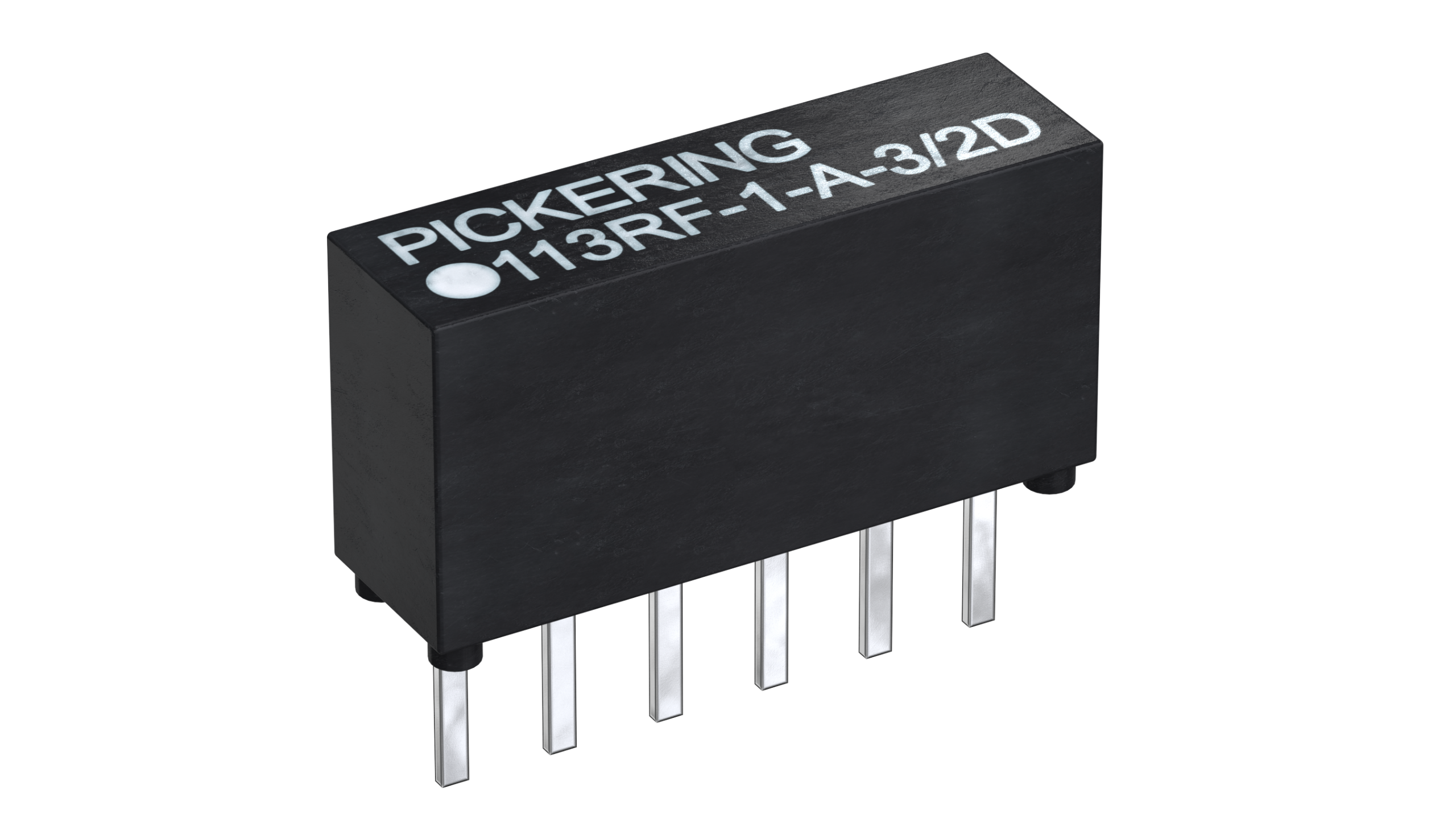 New high-frequency coaxial reed relay with a typical life expectancy greater than 250 million operations. Switching up to 10W, 0.5A in 1 Form A, with 3 V or 5 V coils.
The new Series 67 now includes a 200W version within the unique Series 67 range, making it the highest power switch in the Pickering portfolio. With a stand-off voltage of up to 8 kV. Suitable for high-power applications.
These small reed relays are now up to 4kV stand-off whilst still stacking on a 0.25″ pitch. This improved performance increases HV protection margin for added safety. The relays are ideal for mixed-signal testing and transformer or cable testing.
QUALITY | ENGINEERED | REED RELAYS
Read the facts and figures below and make your own decision...
All Pickering reed relays feature the highest quality instrumentation grade reed switches
Pickering Electronics are proud to bring to you the latest in Reed Relay technology and innovation.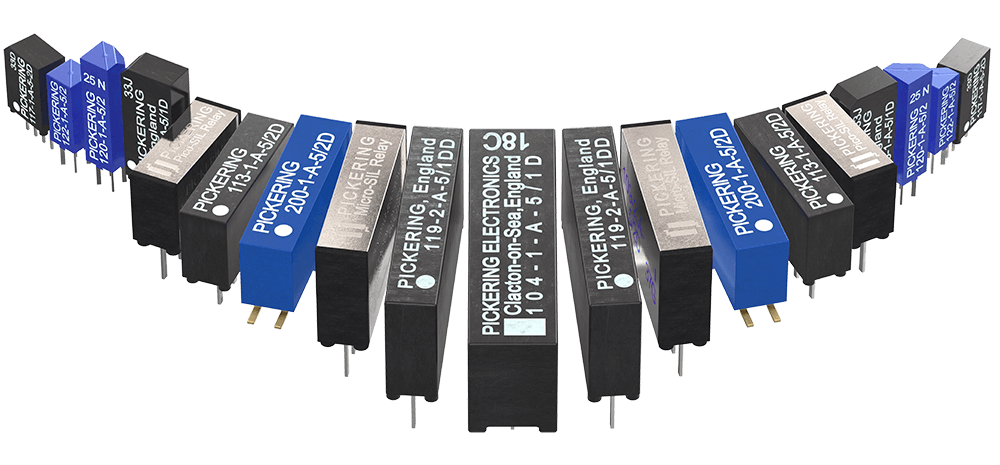 Reliability through Quality
Over 50 years' of outstanding reputation for extended relay lifetime derived from continuous staged manufacturing inspection, strenuous full range thermal cycling and 100% testing for all operating parameters.


Reliability through Design
Our environmentally compliant Reed Relays use Softcenter™ technology, therefore minimising internal stresses on the reed switch, resulting in an extended life & contact resistance stability.


Switching Performance
Our formerless coil technology enables the use of higher AT grade switches; delivering more robust and reliable switching over lifetime, higher standoff voltages, tighter operating windows and a greater immunity to stray magnetic fields.


Cost & Size Performance
Leading edge mu-metal magnetically screened reed relays allow ultra-high packing densities, saving significant PCB space resulting in lower costs, whilst eliminating magnetic interaction effects.
Five times smaller than industry standard relays without compromising on switching performance.
Switching up to 12.5kV. Choice of 1 Form A (SPST NO), 2 Form A (DPST NO) & 1 Form B (SPST NC).
50 Ohms and 75 Ohms reed relays for up to 3GHz for RF and high-speed digital switching.
Our reed relays use only the highest performance components combined with exceptional quality control.
Part of the privately-owned Pickering Group, company operations employ around 250 staff across quality accredited factories in the UK and the Czech Republic, supplying demanding Aerospace, Infrastructure, Test & Measurement and ATE applications worldwide.
Pickering Reed Relays in the Media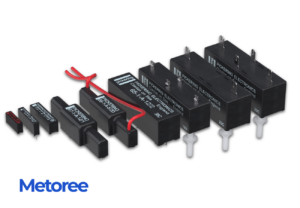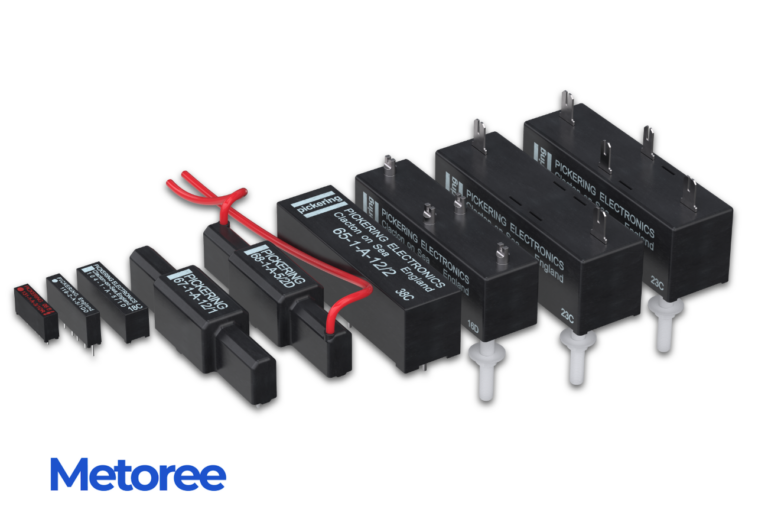 Our Reed Relays are featured on the industrial product comparison...
Read More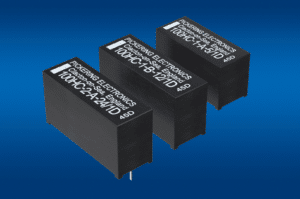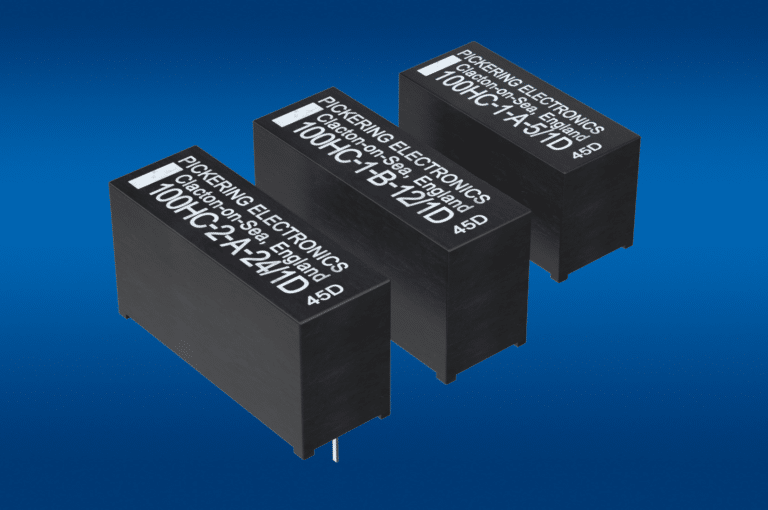 We are delighted to announce that Pickering Electronics has been...
Read More