Chinese Distributor
Room 205, Kaiyuan Building, No. 28 Zhichunli, Haidian District, Beijing, China

Japanese Distributor
1-2-4, Momoi, Suginami-Ku, Tokyo 167-0034, Japan
South Korean Distributor
Leitik Co. Inc. 1101 KCC Welltz Valley, Gasan digital 1-ro 205, Gemchon-gu, Seoul, Korea 08501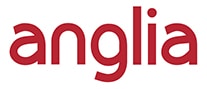 UK Distributor
Anglia Components Sandall Rd Wisbech Cambridgeshire PE13 2PS
Tel: +44 (0)1945 47 47 47

Web: www.anglia-live.com
Email: info@anglia.com

Anglia is the UK's leading independent authorised distributor of semiconductors, optoelectronics, interconnect, passive and electromechanical components.

Renowned for exceptional customer service and comprehensive technical support, established in 1972 Anglia has gained a wealth of experience and a thorough understanding of the electronics industry.

Anglia stocks Pickering Relays in the UK for same-day dispatch. Shop Now.