Pickering Electronics are the leaders in designing and manufacturing Reed Relay switching technology. Pickering's products are sold to large electronic instrumentation companies throughout the world and these companies depend on us to help them get their innovative products to market. For more than fifty years, Pickering have made it their business to make engineers lives easier by creating high quality products that they can rely on.
If you feel you have the skills and experience that can help us better serve our customers, we may have career opportunities for you.
Pickering is a privately-owned company with a family oriented culture. This usually means our employees stay with us for a long time – some employees having worked for us for over 40 years! Pickering often promote from within the company, allowing our employees the opportunity to find a role that best suits their long-term career development.
Benefits:
Competitive salary

Generous paid time off including paid bank holidays

Learning & Development opportunities

Support for working parents including flexible working hours & paid maternity/paternity package

Free selection of hot and cold beverages, biscuits and fresh fruit

Casual dress code

Eye care programme

Annual company celebrations, allowing you to connect, refresh & thrive

Apprenticeship programme
You can view our current vacancies below, but keep in mind, we're always on the lookout for smart and talented individuals, so if you feel you've got what it takes to be an employee at Pickering please contact us, as we may still consider your application.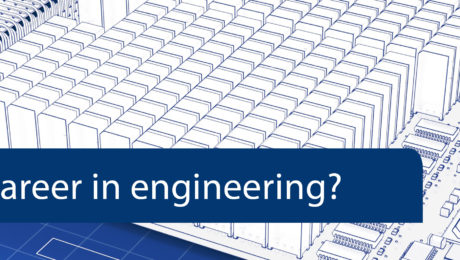 Job Title: International Sales Engineer
Job Type: Full-time, Permanent
Start date: ASAP
Due to continued international success we are recruiting for an International Sales Engineer to focus on a mix of new business growth and account management growth within the electronic component industry. This opportunity would suit a highly motivated and outgoing individual capable of working independently, as well as part of a team, with previous technical sales and engineering experience.
The role of International Sales Engineer will be based out of our Clacton-on-Sea, Essex manufacturing facility but with the potential to work from home up to 40% of the time, as well as regular international travel worldwide, as required.
About the Company
Pickering Electronics is a world leader in designing, manufacturing and distributing Reed Relays. The company was established in 1968 and now employs over 100 people in our UK factory, located in Essex, and over 100 people in our other manufacturing facility in the Czech Republic. Pickering exports about 90% of its products, thus the opportunity for a hands-on sales role has arisen to represent the company both in the UK and overseas.
Benefits
Competitive salary negotiable (dependent on experience)

Commission (based primarily on new customer acquisition)

End of year bonus

All necessary business communication devices

30 days paid holiday (including bank holidays)

Potential to work from home office up to 40% of the time

Great opportunities for long term career development