Surface Mount Reed Relays
Surface mount (SMD) reed relays featuring internal mu-metal magnetic screens. Suitable for infa-red or vapour phase reflow soldering. 
All Pickering reed relays feature the highest quality instrumentation grade reed switches making them suitable for the most demanding applications.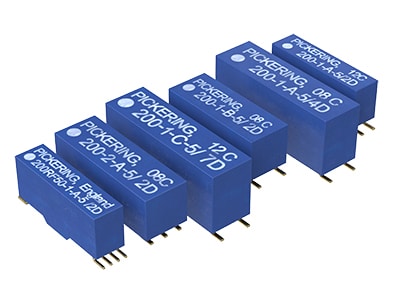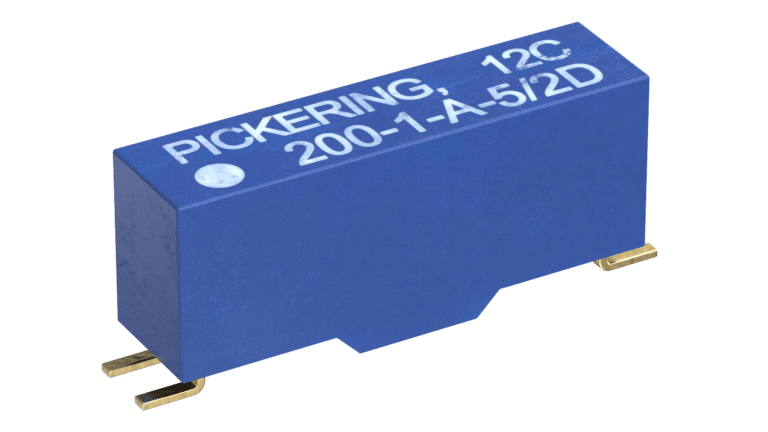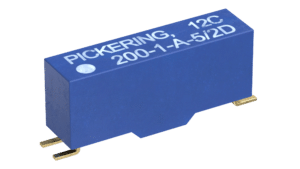 Series 200
The Series 200 is a complete range of surface mount reed relays.Both dry and mercury wetted switches are available in a wide range of configurations including coaxial types for RF up to 5GHz, or high speed digital switching with a step response time of less than 30ps. Please contact our technical department for supplementary RF data.
The special high temperature plastic package will withstand the temperatures associated with Infra-red or vapour phase reflow soldering processess. A flexible inner encapsulant protects the sensitive glass/metal reed switch seals – this is a very big advantage over the more usual hard moulded package.
Shop Reed Relays for Surface Mount Reed Relays
The below table will help you narrow down our offering to get you the correct reed relay for your application.
Once you narrow your selections down you can download a reed relay data sheet for more information or request a quote to find out prices and lead times.
| | | | | | Switching Voltage (DC or AC peak) | Stand-off Voltage (DC or AC peak) | | | | | | | | | | | |
| --- | --- | --- | --- | --- | --- | --- | --- | --- | --- | --- | --- | --- | --- | --- | --- | --- | --- |
| | | | | | | | | | | | | | | | | | |
| | | | | | | | | | | | | | | | | | |
| | | 1 Form C - SPDT Changeover | | | | | | | | | | | | | | | |
| | | | | | | | | | | | | | | | | | |
| | | | | | | | | | | | | | | | | | |
| | | | | | | | | | | | | | | | | | |
| | | | | | | | | | | | | | | | | | |