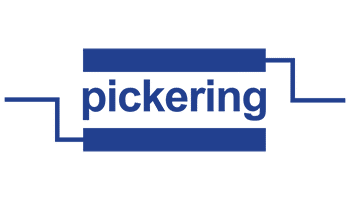 Have a question? Want to learn more about what Pickering Electronics offers?
Please fill out the form below and we will get back to you shortly.
The information you provide will only be used by Pickering to enable us to keep you informed of products developments. We do not pass any information to other organizations. You may unsubscribe from these communications at anytime. For information on how to unsubscribe, as well as our privacy practices and commitment to protecting your privacy, check out our Privacy Policy.
Pickering Electronics Ltd
Mailing Address:
Stephenson Rd
Clacton-on-Sea
CO15 4NL
United Kingdom
Registered Office:
Pickering, Stephenson Road, Clacton-on-Sea, Essex, CO15 4NL.
Registered in England no. 857509.
Contact Details
Telephone Int: + (44) 1255 428141
Fax Int: + (44) 1255 475058
Telephone UK: 01255 428141
Fax UK: 01255 475058