STANDARD BUILD OPTIONS & FULL CUSTOM RELAYS
With over 1,000 standard catalogue reed relays to choose from, the chances are we already have the ideal part to meet the exact requirements of your application. If not, we can build and supply a standard part with a few minor variations or we can design, build, and supply a full custom device.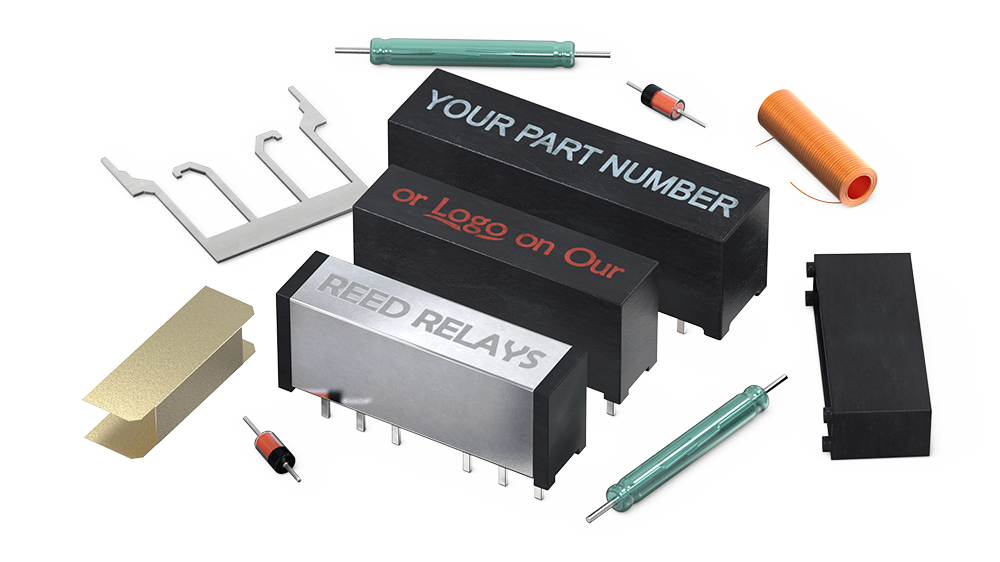 What are the differences?
Standard Part

Standard + Build Options

Full Custom

Electrically and mechanically, these reed relays will be as per the listing in our catalogue. Also, a datasheet will exist for the device.

We typically have a few (tens) of each standard part in stock if you need samples for prototype test.

Otherwise, all standard parts are made to order, with orders under 500 pieces available for our Fast Track service.

Find a standard part with our Reed Relay Selector tool now.

This is a standard reed relay with one or more minor electrical and/or mechanical modifications; changes that our production department can easily make. 

We are unlikely to have any devices with build options in stock but, as with standard parts, we can Fast Track orders for quantities of up to 500 pieces.

Request more information on Pickering's standard build options.

This is typically an evolution of a standard part (with or without build options) that requires engineering design effort, and possibly new tooling, to meet your exact requirements. 

3D print versions can quickly be supplied for prototyping purposes, though these may not have the same electrical or mechanical properties as the final build because of the materials used.

Contact us to discuss full custom designed reed relay projects.
Watch this quick video of a Pickering reed relay case for prototyping being 3D printed using FDM printing techniques.
See below for guidance on which route to take – standard, standard + build options or full custom – and the processes involved.
A standard reed relay will have a part number that follows our standard naming convention.
Standard reed relays with build options and full custom devices are always assigned part numbers that are unique to the build and to you, our customer.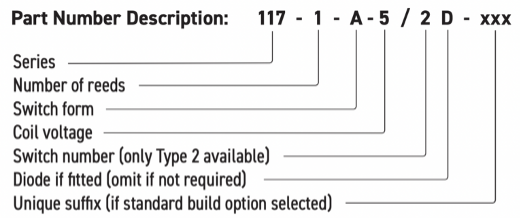 Standard Part + Additional Test Data & Advice
As mentioned, datasheets exist for all standard parts. Where performance characteristics are provided (and recommendations made for guaranteeing your device has a long service life) these are based on extensive testing.
However, we can perform additional tests for you. For example, the maximum carry current stated on a datasheet is for continuous current flow, which tends to be governed by how much temperature the reed switch contacts will generate. However, many applications used pulse current. We can test the relay at your intended duty cycle and advise you on the maximum current. Alternatively, tell us your target current and we will advise on a safe duty cycle.
We can also perform highly accelerated life testing (HALT) on any standard relay under load conditions you specify.
Standard Part + Build Options
Build options include:
Customized operate and/or release times. One of achieving this is through a specific coil resistance.
Upgrading the reed switch to accommodate a higher standoff voltage.
Increased insulation resistance (which can also reduce effects due to temperature changes).
Different external wire types (flying leads). 
Different ink color and/or your logo on the relay's body.
Changes to meet certain environmental requirements, such as operating at higher temperatures. For more information on how temperature can affect relay performance click here >>.
Where pinouts are concerned, a common build option is to have longer pins fitted for mounting the relay on a thicker than normal PCB. Even changing the pin locations is possible, as we have made many custom devices over the years – so we may already have the tooling. However, if new tooling is required the project would be considered full custom.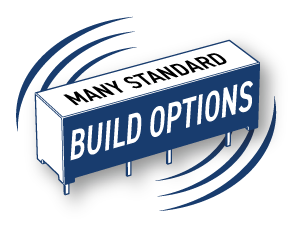 Examples of recent build options we have supplied include:
Examples of full custom reed relays we have designed and manufactured during recent years include:
Meeting strict electrical requirements, particularly where high voltage switching is concerned.
Custom packaging. A bespoke mechanical (body) form factor and/or unique pinouts.
The production of a device that is mechanically and electrically equivalent to one you have historically sourced elsewhere but which is now obsolete. Plus, we can generally improve on the OEM's design.
Copper plated reed switches for RF / HF applications.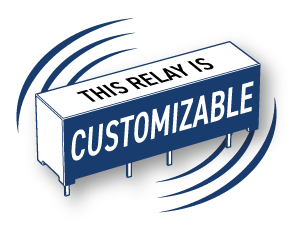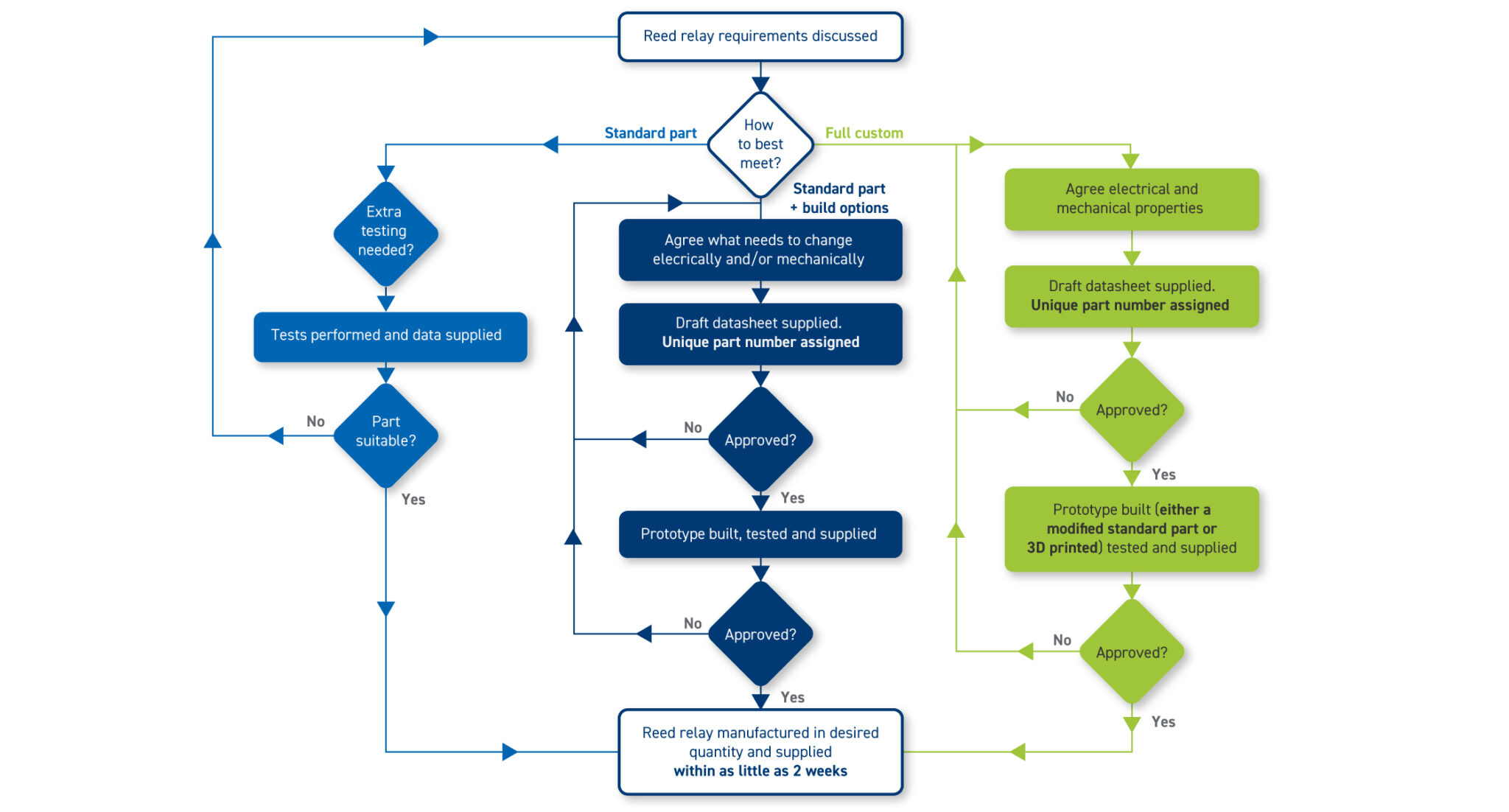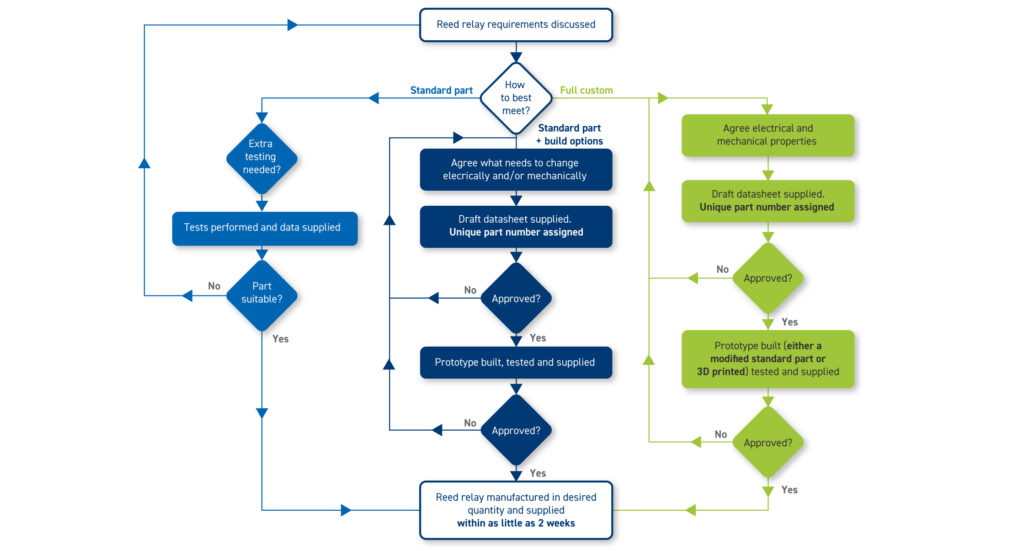 Whether a standard part, a standard part with build options or a full custom device, our reed relays are subjected to a variety of tests and inspections:
100% inspection at every stage of manufacturing.
100% dynamic test. The thorough testing for all operating parameters including dynamic contact wave-shape analysis with full data scrutiny to maintain consistency.
100% thermal cycling. Stress testing from -20 to 85 to -20°C, repeated 3 times.
We can also submit our reed relays to additional tests, ones that might be particular to your intended application. Contact us to discuss your requirements.