REED RELAYS FOR CABLE TESTING
High Voltage Reed relays can be an ideal choice for cable testing due to their speed, low resistance switch paths, high insulation resistance, low leakage current and the ability to switch between low and high voltage tests.
When testing cables, cable assemblies and backplanes, including a high voltage Hi-Pot test will provide a complete and more thorough test than just low voltage testing alone. With complex cable assemblies, testing is important, not only checking for incorrect wiring or high resistance paths that can cause connection failures, but also testing to find any assembly damage or manufacturing defects.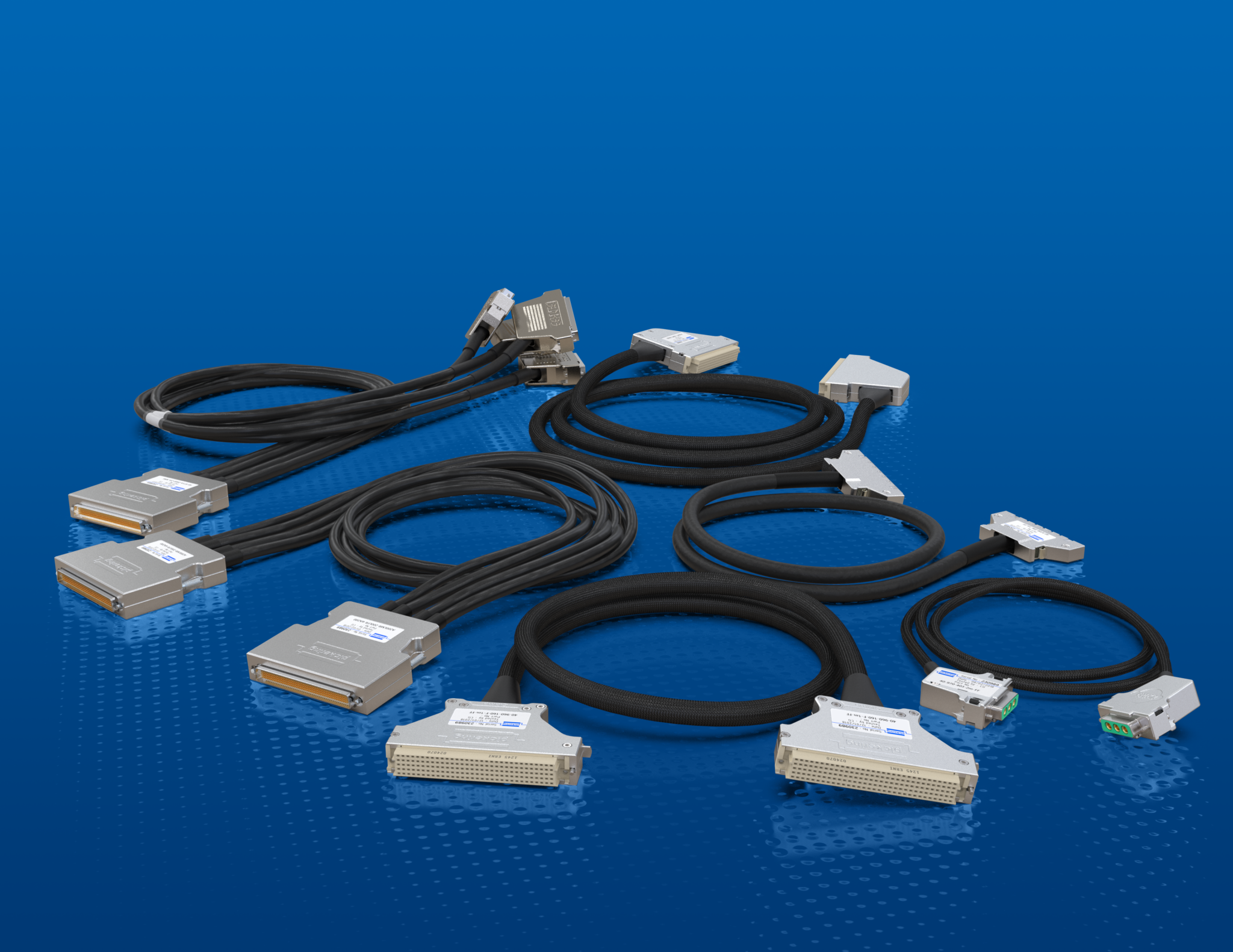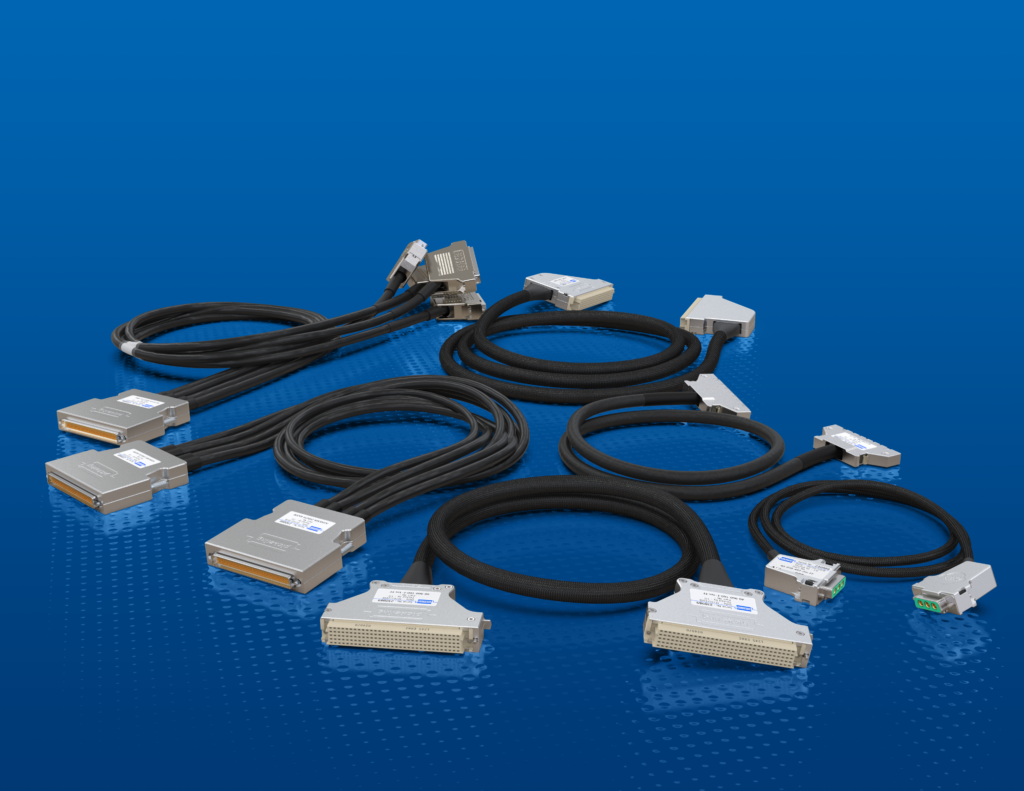 These will help to prevent the risk of equipment failures during assembly and final testing, or field failures that may occur over time. Although low voltage test systems will check the correct connection, continuity, and resistances, they will not find issues such as damaged or nicked insulation, stray wire strands from cables or braided shields, clearance issues or insulation resistance problems caused by moisture, solder flux or other contaminants. Testing the dielectric strength at a higher voltage helps find these problems allowing for repairs to be made before the final assembly of equipment, saving in costly issues with finished systems along with ensuring long term confidence.

High voltage reed relays can provide both the required low resistance switch paths for continuity and resistance testing along with the dielectric strength for high voltage testing, all in the same device. With low path resistances in their ON state of less than 0.15 Ohms, but standoff Voltages from 1000 Volts to 15,000 Volts, switching between low and high voltage tests is simple. This can not only reduce the complexity of test equipment but also greatly reduce test time.
And with the very high insulation resistances that a reed relay can offer, at high working voltages this results in low leakage currents, very often making them a better choice than semiconductor options. A reed relay is suitable for high voltage testing at both DC or AC voltages combined with excellent low level switching performance that could be required in continuity or path resistance tests.
Pickering offer the Series 119 and 131 small package devices with up to 1000V switching and 3000V standoff, with sputtered Ruthenium plated contacts providing excellent low voltage performance. Slightly larger are the Series 100HV and 104 with up to 1000V switching and 4000V standoff, with custom designs achieving up to 5000V standoff. For even higher standoff there are the Series 67/68, Series 60/65 and Series 62/63, all use Tungsten plated contacts giving longer life in high voltage, hot switching applications. With up to 3,500V, 7,500V or 12,500V switching and 5,000, or 10,000V or 15,000V standoff depending on the option selected and many customized options available.
Recommended Reed Relays for Cable Testing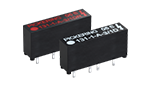 Series 131 Mini SIL up to 1.5 kV
The smallest high voltage relays available. 1 Form A. Up to 1500 V stand-off, 1000 V switching. 3, 5, or 12 V coils. Suitable for mixed signal semiconductor testers.
These SPST N.O. relays switch up to 0.7 Amp, 10 Watts and feature the highest quality, vacuumed, sputtered ruthenium reed switches. An internal mu-metal magnetic screen allows side by side stacking without magnetic interaction.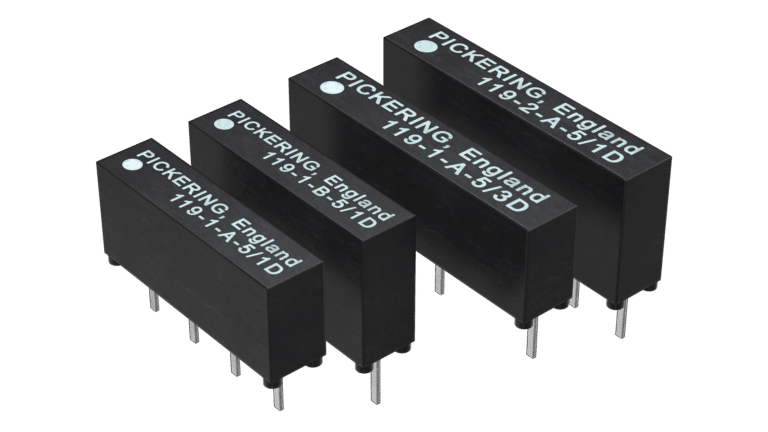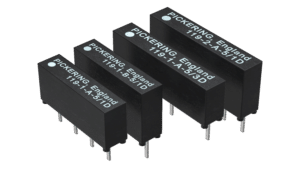 Series 119 Mini SIL up to 3 kV
Very small isolation reed relays in Form A and Form B configurations. Up to 3000 V stand-off, 1000 V switching. 3, 5 or 12 V coils. Suitable for cable testers.
The Series 119 is a range of Micro-SIL reed relays intended for voltages that are beyond the capabilities of conventional single-in-line reed relays. Insulation resistance >1012Ω. The 1 Form A, 1kV version is pin & package compatible with the industry standard Series 109P.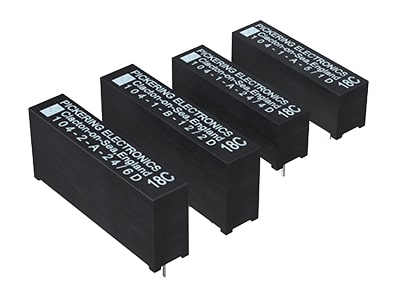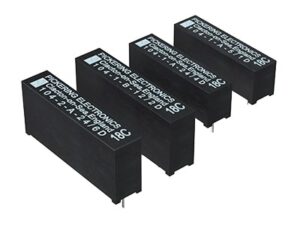 Series 104 Mini SIL up to 4kV
Small high voltage reed relays in Form A and Form B. Up to 4000 V stand-off, 1000 V switching. 5, 12 or 24 V coils. Suitable for transformer testing.
Stacking on a 0.25-inch pitch. There is also an option for an electrostatic shield between the switch and the coil to help minimise noise between the coil drive and high voltage circuits. Dry and mercury wetted switches available. A good choice for automatic test equipment where high voltages are involved. Where mains voltages are switched, for example to control and isolate S.C.R. or triac gates, they are an ideal choice..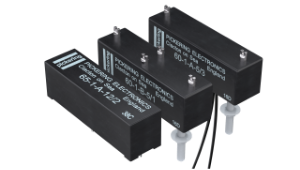 Series 60 & 65 up to 15 kV
Option of chassis or PCB mounting with push-on HV connections. Form A & Form B. Up to 15 kV, 12.5 kV switching at 50 W max. 5, 12 & 24 V coils.
1 Form A version switch up to 12.5 kV, 1 Form B versions switch up to 7.5 kV. Series 60 feature chassis mounting with solder connections on the top face. Series 65 are for printed circuit mounting. Tungsten plated contacts ensure a long and reliable life.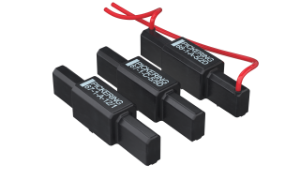 Series 67 & 68 SIL up to 10 kV
Option of PCB & flying lead connections in Form A and Form C Changeover. Up to 10 kV, 7.5 kV switching. High power 200 W switch available. 5, 12 or 24 V coils.
The relays feature tungsten plated contacts to ensure a long and reliable life. Series 68 PCB contains connections on the underside for coil connections. Flying leads from the top face makes it possible to keep the higher voltage away from lower voltage circuitry on the PCB.
Shop High Voltage Reed Relays for Cable Testing
The below table will help you narrow down our offering to get you the correct reed relay for your application.
Once you narrow your selections down you can download a reed relay data sheet for more information or request a quote to find out prices and lead times.
| | | | | | Switching Voltage (DC or AC peak) | Stand-off Voltage (DC or AC peak) | | | | | | | | | | | |
| --- | --- | --- | --- | --- | --- | --- | --- | --- | --- | --- | --- | --- | --- | --- | --- | --- | --- |
| | | | | | | | | | | | | | | | | | |
| | | | | | | | | | | | | | | | | | |
| | | | | | | | | | | | | | | | | | |
| | | | | | | | | | | | | | | | | | |
| | | | | | | | | | | | | | | | | | |
| | | | | | | | | | | | | | | | | | |
| | | | | | | | | | | | | | | | | | |