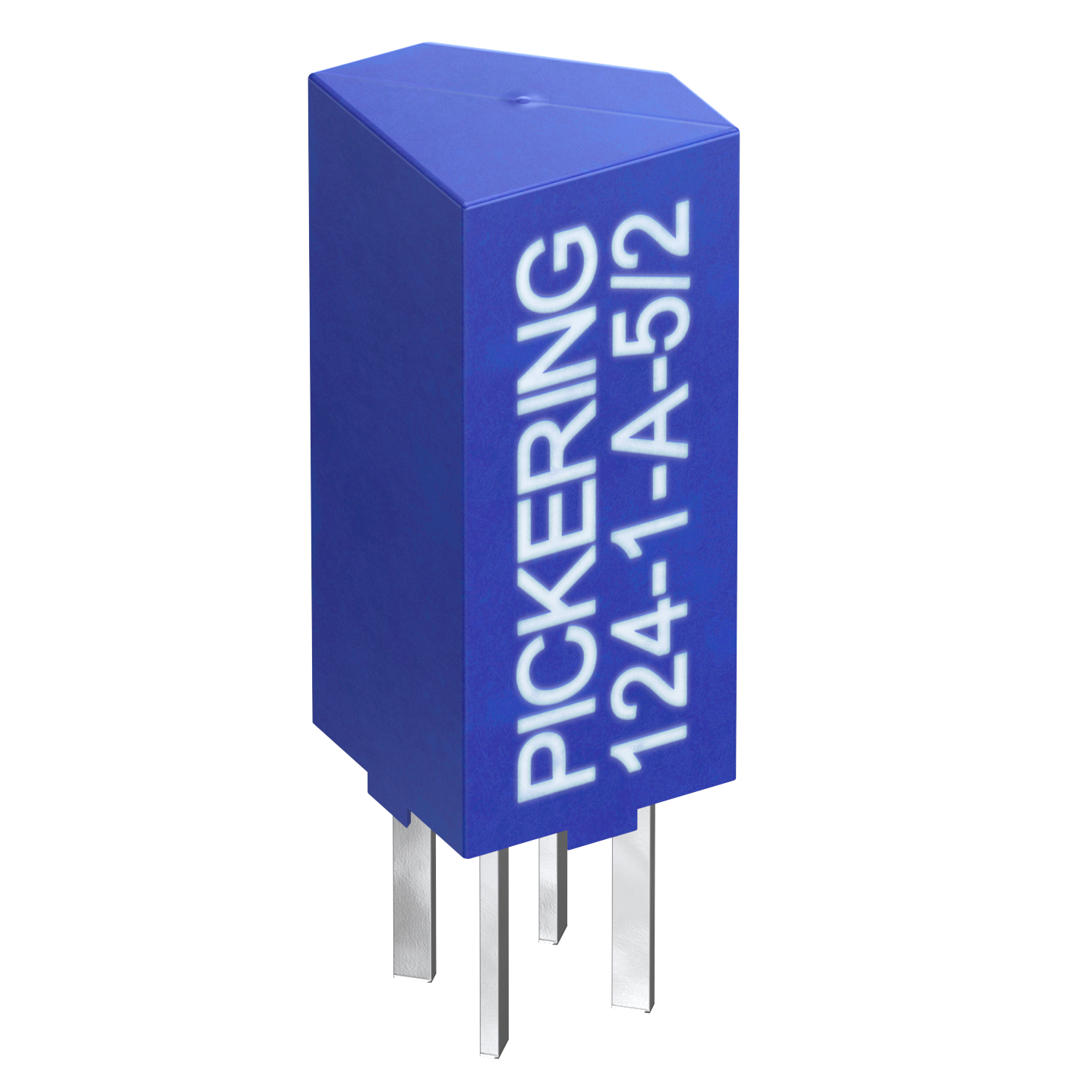 ULTRA-HIGH DENSITY 4MM REED RELAYS
Single Pole Reed Relays 0.5 Amp switching - Very high packing density Stacking on 4mm x 4mm pitch
Smallest through-hole reed relay currently available
3 or 5 Volt coils
10 Watts, 0.5 Amp switching
1 Form A (SPST) Normally Open Energize to make
Very fast operate times, typically 80 μs; making these relays ideal for high speed test systems
Plastic package with internal mu-metal magnetic screen allowing high packing density
Ideal for A.T.E. and semiconductor switching matrices or multiplexers
100% tested for dynamic contact resistance for guaranteed performance
Many benefits compared to industry standard relays. Learn more here >.
The Series 124 reed relay range is part of Pickering's new ultra-high density 4mm x 4mm product line, which take up the minimum board area of only 4mm x 4mm, allowing the highest packing density currently available.
The range features a sputtered ruthenium switch rated at 5 Watts, 0.5 Amps. These are the same reed switches as used in the long established Pickering Series 111, 111P and 117 but are orientated vertically within the package, allowing this high density.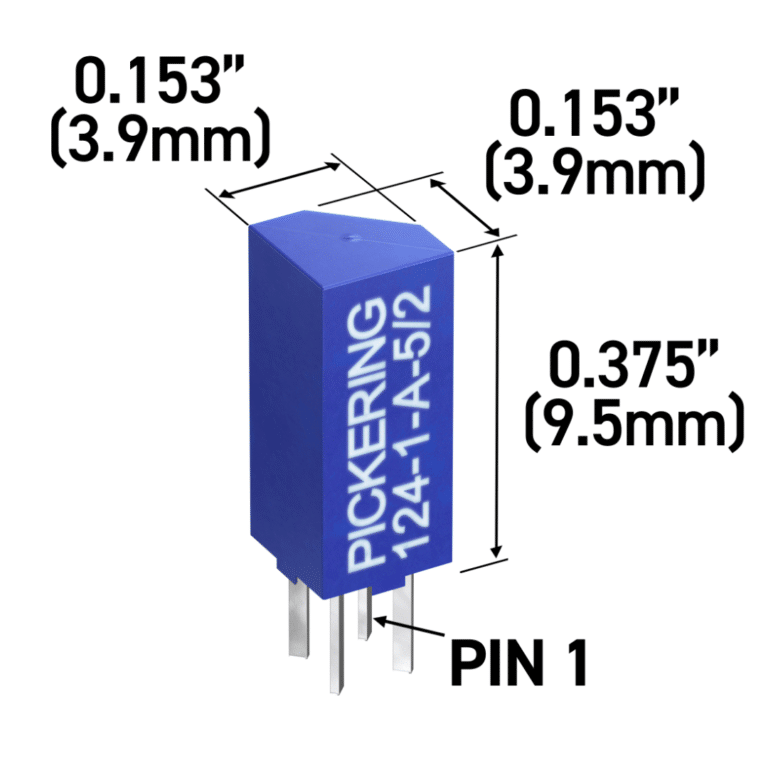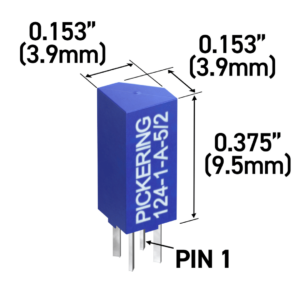 Download the Series 124 Datasheet

All our data sheets have been recently updated to include additional environmental specifications, mechanical characteristics and relay weights, RF plots for coaxial relays (showing VSWR, isolation and insertion loss), interactive links to further useful information, comparison tables to similar relay ranges and much more.
Download the Series 124 3D Models
The download is a zip file containing 3D models in STEP, IGS and SLDPRT formats (free viewers are available for these formats).
The below table will help you narrow down our offering to get you the correct reed relay for your application.
| | | | | | Switching Voltage (DC or AC peak) | Stand-off Voltage (DC or AC peak) | | | | | | | | | | | |
| --- | --- | --- | --- | --- | --- | --- | --- | --- | --- | --- | --- | --- | --- | --- | --- | --- | --- |
| | | | | | | | | | | | | | | | | | |
| | | | | | | | | | | | | | | | | | |