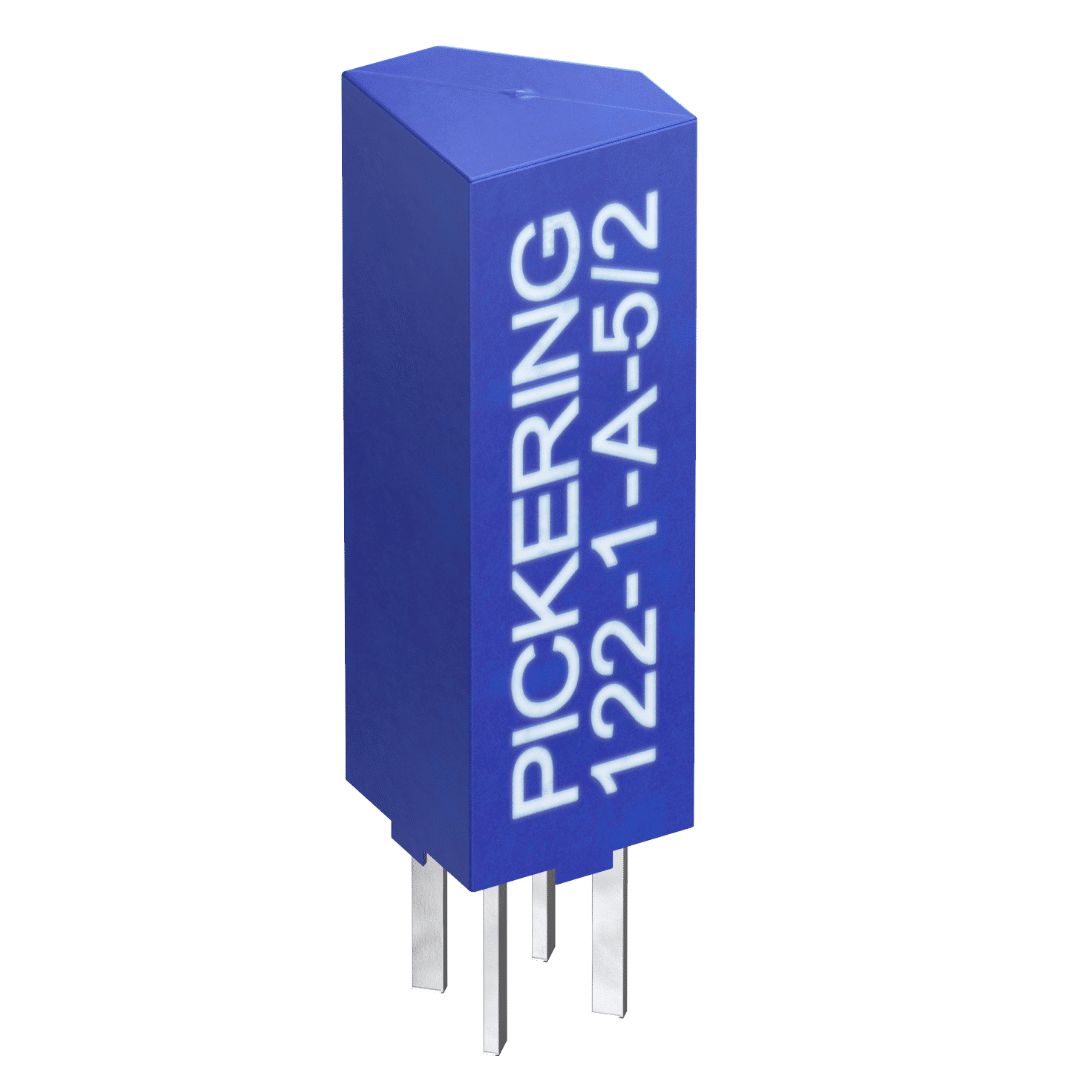 ULTRA-HIGH DENSITY 4MM REED RELAYS
10 Watts, 0.5 Amp Switching Single Pole Single Throw Reed Relay Taking up the smallest PCB area of only 4mm x 4mm
3 or 5 Volt coils
Fast operate and release times, typically 150 μs or less, make the relays ideal for high speed test systems.
1 Form A (SPST) Normally Open (NO) Energize to make.
Suitable for A.T.E. switching matrices or multiplexers.
Internal mu-metal magnetic screen allows ultra-high PCB packing density, saving significant cost and space.
100% tested for dynamic contact resistance for guaranteed performance.
Formerless coil construction maximises magnetic efficiency causing faster switching speeds and an extended lifetime.
Insulation resistance greater than 1012 Ω
 Many benefits compared to industry standard relays. Learn more here >.
The Series 122 10W rated reed relay is part of the successful 4mm2 TM product family that occupy a PCB footprint of only 4mm x 4mm, facilitating the highest packing density currently available. Series 122 relays measure 12.5mm in height and are rated with a switching current of 0.5A at 10W. 3V and 5V coils are available.
The device has pins on a 2mm square pitch. There are suitable connectors available from some manufacturers, both SMD and Through Hole, that will allow these relays to be stacked in either a row or in a matrix on a 4mm pitch.
If a higher rating is required, please consider our Series 120 which are rated up to 1.0 Amp at 20 Watts but with a higher profile height. If a lower profile height is required, please consider our Series 124 with a height of just 9.5mm whilst rated up to 5 Watts, 0.5 Amps switching.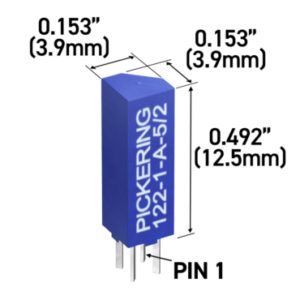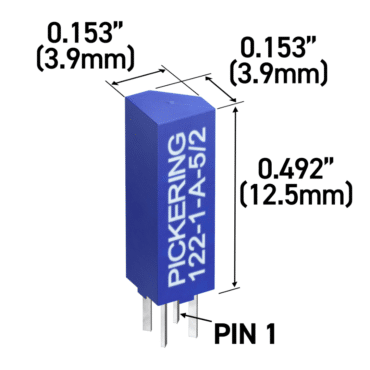 Download the Series 122 Datasheet

All our data sheets have been recently updated to include additional environmental specifications, mechanical characteristics and relay weights, RF plots for coaxial relays (showing VSWR, isolation and insertion loss), interactive links to further useful information, comparison tables to similar relay ranges and much more.
Download the Series 122 3D Models
The download is a zip file containing 3D models in STEP, IGS and SLDPRT formats (free viewers are available for these formats).
The below table will help you narrow down our offering to get you the correct reed relay for your application.
| | | | | | Switching Voltage (DC or AC peak) | Stand-off Voltage (DC or AC peak) | | | | | | | | | | | |
| --- | --- | --- | --- | --- | --- | --- | --- | --- | --- | --- | --- | --- | --- | --- | --- | --- | --- |
| | | | | | | | | | | | | | | | | | |
| | | | | | | | | | | | | | | | | | |