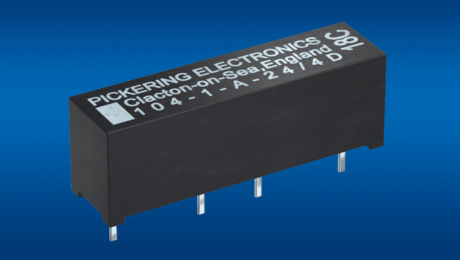 Improved performance, increase in equipment specification, and high voltage isolation protection margin are just some of the benefits of the new Series 104 4kV relays.
Pickering Electronics has increased the stand-off voltage values for its prevalent small-size Series 104 high voltage reed relays for up to 4kV. For the newly introduced versions, this means a 1000VDC stand-off voltage improvement on the previous Series 104 product offering.
Commented Kevin Mallett, Technical Specialist at Pickering Electronics: "The higher stand-off voltage improves the performance of the relay and allows for an increase in the equipment specification." "It also means an increased high voltage protection margin for extra safety and security," he added.
(more…)