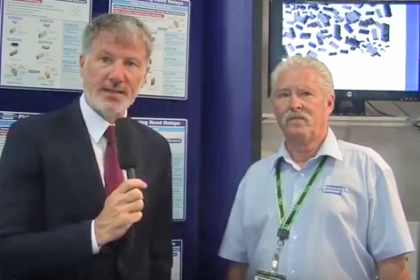 Philip Stoten interviews Graham Dale, Technical Director of Pickering Electronics at their booth at SemiconWest 2016.
The interview focuses on Pickering's new high voltage Reed Relay ranges including the Series 119 relays for up to 3kV and Series 67/68 for up 10kV.
These new relays help to maximize packing density of test equipment, with the Series 119 being the industry's smallest HV Reed Relay yet. You can view the interview on Pickering's YouTube channel.