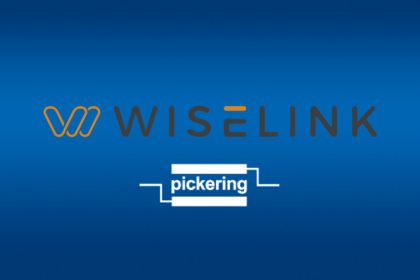 Leading reed relay products supported by distributor partners dedicated to excellence and customer satisfaction.
Pickering Electronics has extended its distributor partnership agreement with Wiselink to cover the Philippines. Wiselink already represents Pickering in Singapore, Malaysia and Thailand, and has recently opened a new office in Santo Tomas, just outside Manila.
Wiselink places strong emphasis on delivering the best to its customers. The company acts as a supply channel partner for over 35 suppliers and more than 2,500 OEM and CEM customers in various industries. Comments Pickering CEO Keith Moore: "Wiselink is a proactive partner for us in this important region, dedicated to excellence and customer satisfaction."
Pickering is known for its innovation in reed relays which use instrumentation-grade reed switches with vacuum-sputtered ruthenium plating to ensure stable, long life up to 5×109 operations. Formerless coil construction and SoftCenter™ technology also help to increase reliability and robustness, while the use of Mu-metal magnetic screening (either external or internal), enables ultra-high PCB side-by-side packing densities with minimal magnetic interaction, saving significant cost and space. Also, Pickering's reed relays are 100% tested for all operating parameters including dynamic contact wave-shape analysis with full data scrutiny to maintain consistency.
More advantages of the Pickering reed relays can be read here.
To see Pickering's full list of representatives click here.
To contact us click here.