Just like New Electronics, Pickering Electronics, the manufacturer of high-quality reed relays, is also celebrating its 50th anniversary this year. Pickering Electronics was founded in 1968 by the late John Moore. Five decades later its future is looking bright, with sales in 2017 up by 30% from the previous year.
"Fifty years of designing, manufacturing and distributing reed relays means that we have a very good understanding of the product we are selling and consider ourselves to be the leaders in reed relay technology," said Graham Dale, technical director at Pickering Electronics.
"Since 1968, we have gradually evolved our reed relays from very large, relatively crude parts to the small, ultra-reliable parts we have today. Production methods and quality systems have improved a great deal over that time, and costs have been radically reduced.
"When I started designing reed relays in the late 1970s some were saying that these electromechanical devices would have a limited lifetime. Instead, the market for high-quality reed relays has increased into areas that were inconceivable in those days."
In 1983 Pickering Electronics established SoftCenter technology and former-less coil construction, setting it apart from other reed relay manufacturers. SoftCenter protects the sensitive glass/metal seal of the reed switch capsule, thereby increasing contact resistance stability and improving the life expectation of the relay. Former-less coil construction maximises magnetic drive and increases packing density.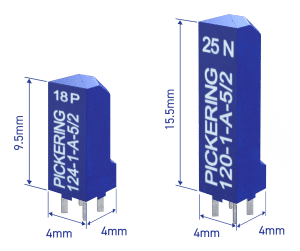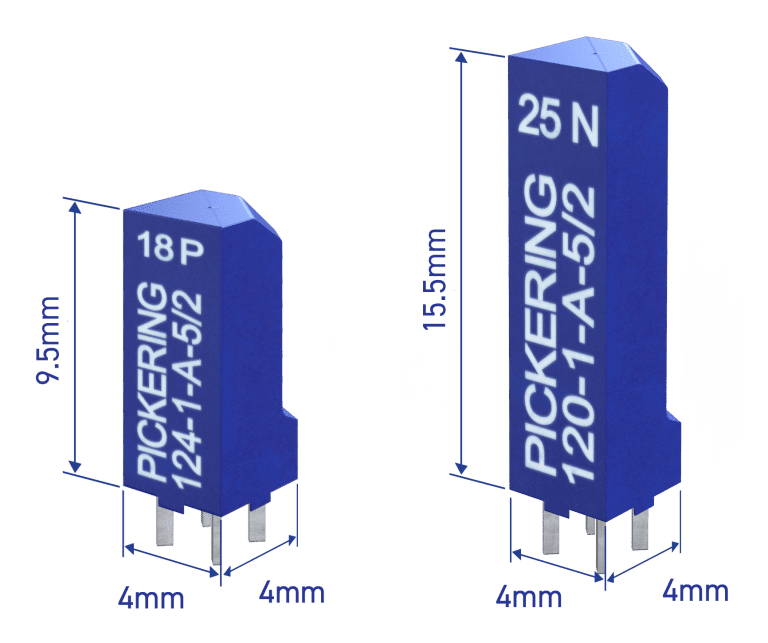 Pickering has now become renowned for designing reed relays for high-density applications. Just last year the company released what is claimed to be the world's smallest footprint reed relay — the Series 120 4 mm2 — switching up to 1 A while stacking on a 4 x 4 mm pitch. And right now, a lower profile version, Series 124 on the same footprint but measuring just 9.5mm high, is being introduced. 
The Pickering Group now comprises two privately owned companies: Pickering Electronics, a specialist in reed relay design and manufacture, and Pickering Interfaces, which since 1988 has been designing and manufacturing modular signal switching and simulation for switching systems. The group employs over 380 people worldwide, with manufacturing facilities in the Czech Republic along with additional representation in countries throughout the Americas, Europe, Asia and Australasia.
So happy birthday New Electronics, and happy birthday Pickering!
You can view the original article here>>.