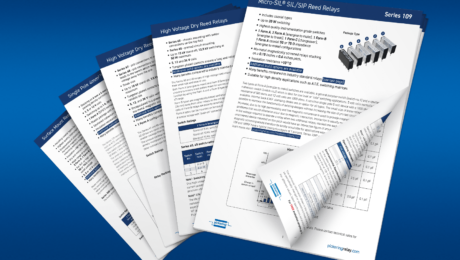 Interactive datasheets revealed – packed with more information – clear and easy to read.
Pickering Electronics has completely revamped the datasheets of its entire range of reed relays, providing more information in a clearer format with interactive links to further useful content.
New information includes additional environmental specs, mechanical characteristics and relay weights, plus RF plots for coaxial relays, showing VSWR, isolation and insertion loss. Instead of being 'squashed' onto two pages – a legacy of printed datasheets – the specifications and relay details are more clearly laid out, especially the mechanical drawings.
(more…)