Please see Pickering's full range of high-performance reed relays for high voltage applications below. These small relays can stand off from 1.5kV to 15kV and switch 500V to 12.5kV at up to 200W. 1 Form A, 2 Form A, 1 Form B and 1 Form C configurations available. Available with PCB pins, chassis, PCB mounting, & flying leads for HV connections.

High voltage isolation relays for many applications include mixed-signal semiconductor testers, high-end cable testers, backplane testers, medical electronics, electric vehicles, solar energy, excellent physics, in-circuit test equipment, and high voltage instrumentation.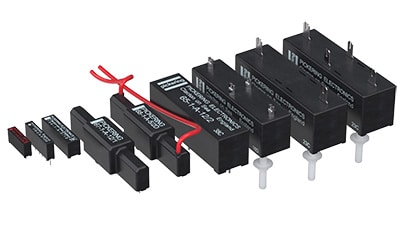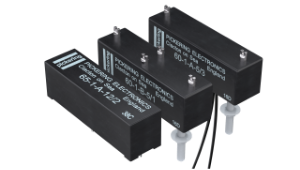 Series 60 & 65 up to 15 kV
Option of chassis or PCB mounting with push-on HV connections. Form A & Form B. Up to 15 kV, 12.5 kV switching at 50 W max. 5, 12 & 24 V coils.
1 Form A version switch up to 12.5 kV, 1 Form B versions switch up to 7.5 kV. Series 60 feature chassis mounting with solder connections on the top face. Series 65 are for printed circuit mounting. Tungsten plated contacts ensure a long and reliable life.

The below table will help you narrow down our offering to get you the correct reed relay for your application.
Once you narrow your selections down you can download a reed relay data sheet for more information or request a quote to find out prices and lead times.
| | | | | | Switching Voltage (DC or AC peak) | Stand-off Voltage (DC or AC peak) | | | | | | | | | | | |
| --- | --- | --- | --- | --- | --- | --- | --- | --- | --- | --- | --- | --- | --- | --- | --- | --- | --- |
| | | | | | | | | | | | | | | | | | |
| | | | | | | | | | | | | | | | | | |
| | | | | | | | | | | | | | | | | | |
| | | | | | | | | | | | | | | | | | |
| | | | | | | | | | | | | | | | | | |
| | | | | | | | | | | | | | | | | | |
| | | | | | | | | | | | | | | | | | |