HIGH VOLTAGE 10KV REED RELAY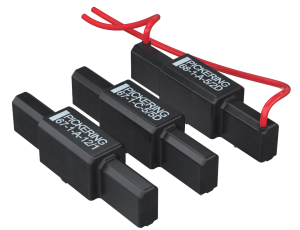 HIGH VOLTAGE SIL /FLYING LEAD CONNECTIONS
High Voltage Dry Reed Relays For up to 10kV
• Option of flying leads for high voltage connections
• Optional electrostatic screen
• 1 form A SPST up to 10kV stand-off, 7.5kV switching at 50W (max)
• 1 form A SPST up to 8kV stand-off, 6kV switching at 200W (max)
• 1 form A SPST up to 5kV stand-off, 2.5kV switching at 100W (max)
• 5, 12 or 24V coils with the option of an internal diode across the coil connections
• SoftCenter™ construction
• Easy mounting with pins on Single-in-Line format
• Robust tungsten plated contacts
• 5, 12 or 24 V coils with optional internal diode
• Many benefits compared to industry standard relays. Click here to learn more.
Series 67 PCB mounting with switch and coil connections in a Single-in-Line format.
Series 68 PCB connections on the underside for coil connections. Flying leads from the top face for high voltage connections.
Series 67 and 68 are constructed using former-less coils. The absence of a coil supporting bobbin allows a device smaller than the industry norm. The unusual package design gives some exciting possibilities for high-density packing.
The option of flying leads for the high voltage connections makes it possible to keep this away from lower voltage circuitry on the PCB. Form A (energise to make) and Form C SPDT (changeover) contacts are available with the option of 5, 12 and 24 volt operating coils.
Standing off up to 10kV, with form A SPST and form C SPDT configurations, along with a 200W switching option.
There is also an option for an electrostatic shield between the switch and the coil to help minimise noise between the coil drive and high voltage circuits.
Series 67 & 68 reed relays are suitable for many applications including mining/gas analysis, big physics, high-end cable testers, backplane testers and high voltage instrumentation.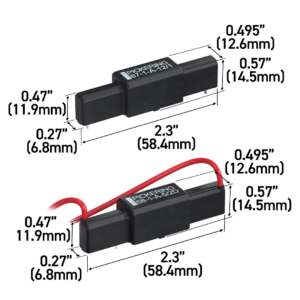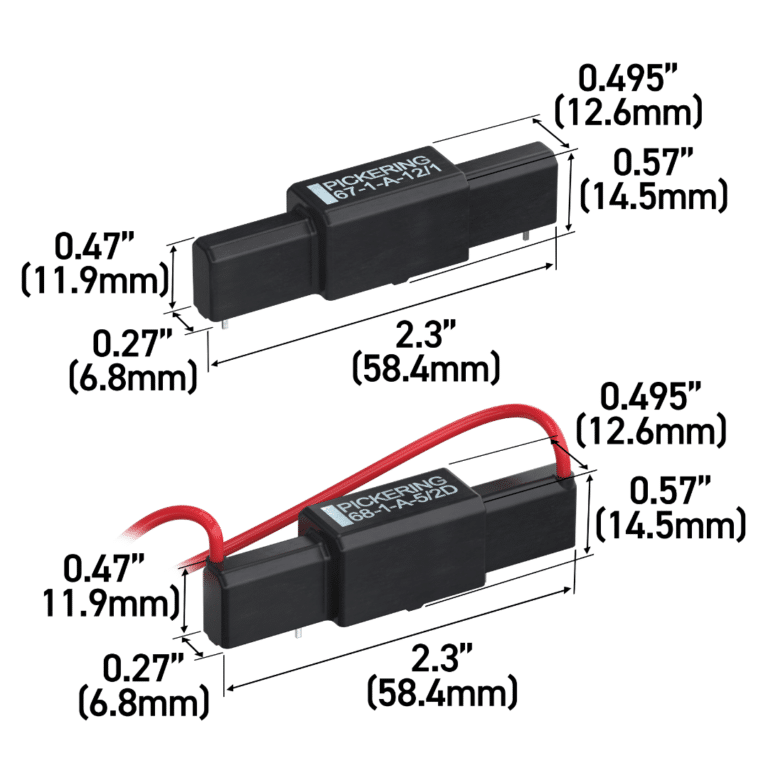 Download the Series 67 & 68 Datasheet

All our data sheets have been recently updated to include additional environmental specifications, mechanical characteristics and relay weights, RF plots for coaxial relays (showing VSWR, isolation and insertion loss), interactive links to further useful information, comparison tables to similar relay ranges and much more.
Download the Series 67 & 68 3D Models
The download is a zip file containing 3D models in STEP, IGS and SLDPRT formats (free viewers are available for these formats).
The below table will help you narrow down our offering to get you the correct reed relay for your application.
| | | | | | Switching Voltage (DC or AC peak) | Stand-off Voltage (DC or AC peak) | | | | | | | | | | | |
| --- | --- | --- | --- | --- | --- | --- | --- | --- | --- | --- | --- | --- | --- | --- | --- | --- | --- |
| | | | | | | | | | | | | | | | | | |
| | | 1 Form C - SPDT Changeover | | | | | | | | | | | | | | | |
| | | | | | | | | | | | | | | | | | |
| | | | | | | | | | | | | | | | | | |